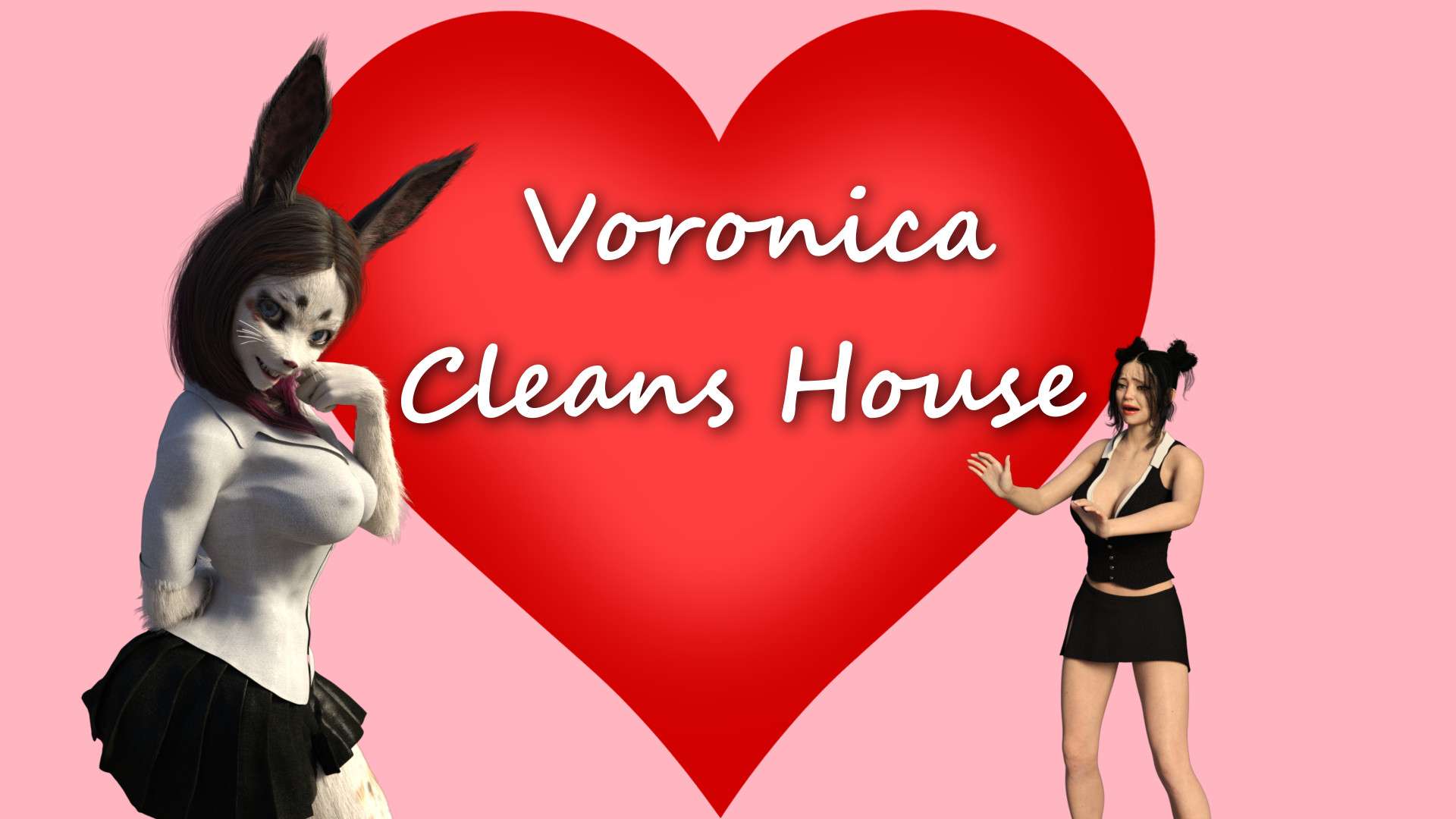 Voronica Cleans House: a Vore Adventure
Following the success of Voronica Cleans house I am proud to be able to announce my new project in development, 'Too Lewd!'.

Lovecraft meets Ghibli in this erotic, transformation kink Visual Novel! Luna, new to the human realm, naively volunteers to be 'village bicycle'... Now, bound by Fey-law to keep her word, she must seduce an entire celibacy cult before they awaken a sleeping Goddess and plunge the world into madness and despair!

Themes will include corruption, transformation, expansion and the combination of an peacefully idyllic setting with unrestrained eroticism and dark sexual under currents. You can check out the trailer and wishlist it on Steam!
Get Voronica Cleans House: a Vore Adventure
Comments
Log in with itch.io to leave a comment.
Yo yo! Anychance on getting a full or improvised list of kinks that'll be in this one?
Sure! Um, it's going to be a lot more focused on people actually having sex than VCH, but likely kinks are: breast expansion, corruption, size difference, monster girls, monster guys, feminization, and bimbofication.
Great can't wait! sadly it's not available on Steam in my Country but I'll keep my eyes on Itch so I don't miss anything
Any chance for a itch.io release?
For sure! It's just that you can't wishlist on Itch, so launching the page before you have anything to give people on it squanders the launch visibility bump that you get
I have given it, ye-olde wishlist! Um just limited on playing lewd games to my android, thank the gods for Joiplay.